Just need a little bit of time for searching and practicing, even the old stuff can turn to a beautiful decoration or you can use it for a totally different way of using. When you want to disembarrass any old thing in your house, don't rush, you should think about if you can use it for other purpose and make it become an interesting decorated stuff. By using this method, you can not only can make the special stuff for your house but also help to save a lot of money for buying new furniture.
Reusing The Old Mattress
When you want to change into a new bed and the old mattress  is not fit with the new bed, in usual, people choose to throw the old mattress into the garbage. However, the mattress is very big and take a lot of space so in many countries, you have to pay for the waste management company to have right to litter the old mattress at the landfills.
But I found out that if the mattress spring is still good, you can remove the rubber part and use the spring as a oversize message board in the house conner. You can keep the paper by using the pins to hang them on the springs and the old mattres frame also can turn to a hanging hook some cases. And if you are a dexterity person, you can turn the frame into a room door, which is different from any other type and make the different for your house. Why not?
Using The Metal Or Hard Frame Biscuit Box
There are a lot of hard rame box that you can save for storage needle and sewing stuff, hair band, or some other small stuff in your house. This way can be seen as a traditional way to recycle stuff for long time, but really, it is very useful to keep your home clean and as tidy as possible. You also can use different size and shape of the box to make it becomes a decoration stuff in your house.
Using Wall Paper In Different Way
Wall paper is not only can be used for the wall. You can use them to decorate the surface of other stuff in the room such as tables, chairs, or the bookshelves. Using the wall paper in this case is more effective and easier than use paint to redecor the furniture and as my experiences, it is also cheaper than use paint. Another advantage of using wall paper is that there are a lot of different patterns you can choose at the store and make your own style, more useful and easier to use than use paints.
Wardrobe
With the short wardrobe, you can use its surface as a table to place things on it. The wardrobe still can perform its original function is storage clothes, but on the top, there is the space for you to do what you want. A flower jar or a table lamp can change the look of your room.
Ladder
There are a lot of opinions that using the old ladder to make a bed table, hanging clothes, etc. but have you ever think about turn the old ladder to a bookshelf or make it becom a racks on the wall to place photo or some small things on it. It is obviously that this bookshefl can not place too much of things, but it will become the special stuff in the room, because you know, DIY stuff always has tis own way to attract people.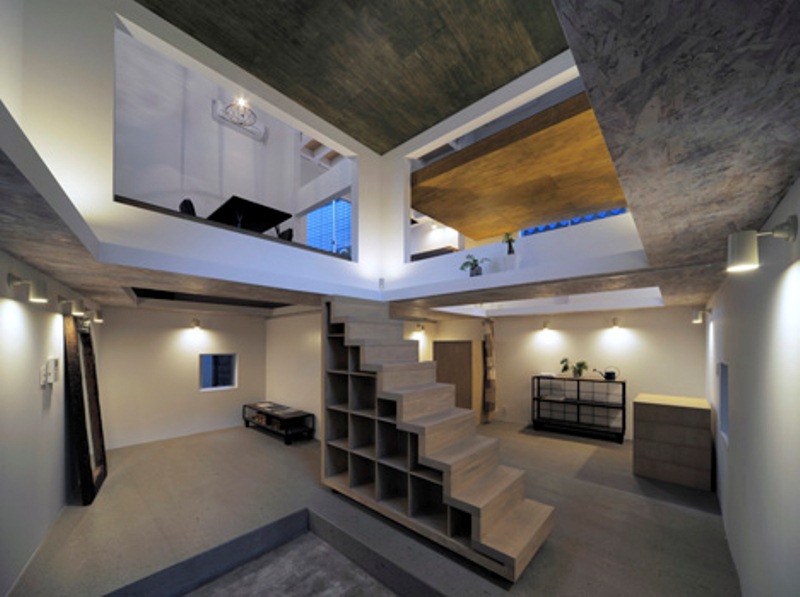 Using Old Picture Frame
The picture frame after a time can be looked old and less beautiful than the new one, in usual you will throw it away and buy a new one. However, you can just remove the picture and keep the frame because, after a few fixing methods such as repaint or stick some small decoration pieces, you can turn the picture frame into a showing case in your house. For example, you can out in it a romantic love letter and some pieces of star fish in it and place in the bedroom, the turn out result is really worth to take a try.